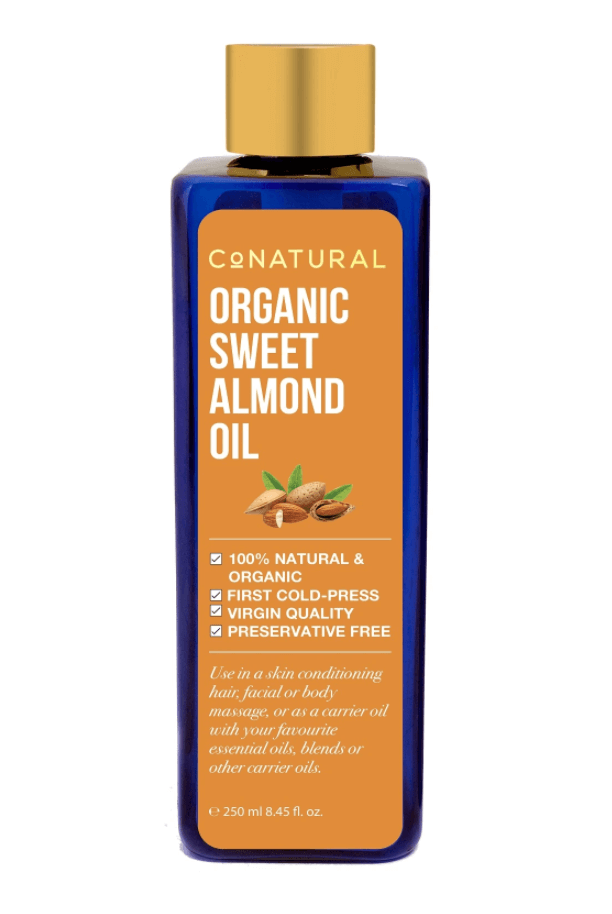 Organic Sweet Almond Oil 250g
£3.00 £20.00
Clearance offer: please note that this product expires at the end of June 2020.
Conatural's Organic Sweet Almond Oil contains many nutrients that the skin needs: Omega 3 fatty acids, Vitamin E, proteins, antioxidants, magnesium and calcium.
The almond is lovingly beckoned as a 'miracle nut' and also 'the king of nuts' in Ayurvedic healing. Its oil is a great moisturiser and can make the skin smoother and more hydrated. Additionally, because of its high Vitamin E content, it's great for hair and nails.
100% Natural & Certified Organic, First press, Virgin Quality Almond Oil free from preservatives. Cruelty-free!
Shipped within 24 hrs from our UK warehouse. Delivered within 3 working days.